Karaka Pines Waihi Beach Retirement Village
Karaka Pines Waihi Beach Retirement Village
To the north end of Waihi Beach is a premium 96 home lifestyle retirement village. With the first 12 homes complete and more on the way, this is your chance to secure retirement living at the beach.
Karaka Pines Waihi Beach is one of our Next Generation Villages which have been designed from the ground up to be the new standard of excellence in retirement living.
Along with all the other benefits this village offers, you'll get the benefit of the capital gain in your home.
If you are interested in a home at Waihi Beach, we extend a warm invitation to visit us and explore the possibilities firsthand.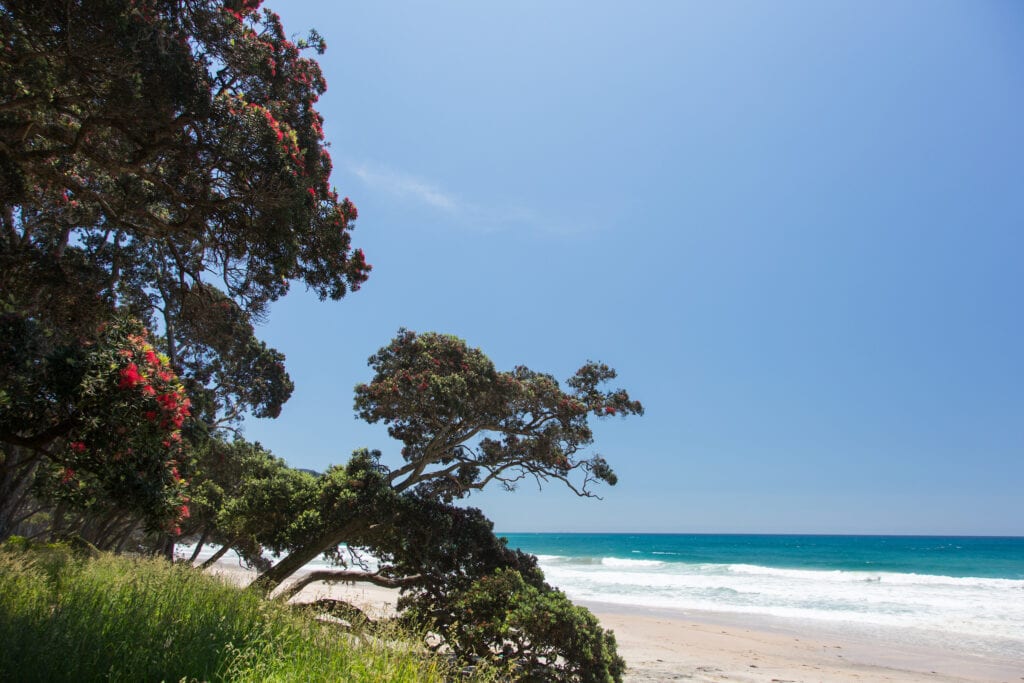 Excellence in Retirement Living
There are three stages planned for Karaka Pines Waihi Beach. When the Village is complete there will be 96 homes with options to suit everyone.
8 minutes walk to the beach, 6 minutes to the very popular RSA, or a 2 minute drive to the shops or the Flat White. Sited at the very popular north end of the beach this is a place the grandkids are sure to want to come and stay.
Find Karaka Pines Waihi Beach on the map here.
Your choice of Stand-alone, Duplex, Townhouse or Apartment Home
You'll find the ideal home for your retirement in Karaka Pines Waihi Beach. Choose from two or three bedrooms, single or double garages, stand-alone or duplex, townhouse or apartment homes.
All homes are positioned to catch the sun, with generously sized lounges, opening onto patios or balconies. Most homes come with a single garage, because the convenience of life here usually means one car is enough. But if you need a second car or simply want extra space for a workshop or extra storage, you have the option of choosing a home with a double garage.
Everyone has better things to do than spend time on home maintenance. That's why all homes here are built with long-life low-maintenance materials. All external maintenance is the responsibility of the village management. Plus you get the choice of how much gardening you want to do – or not to do!
You'll be cosy all-year round at Karaka Pines Waihi Beach. Warmth is assured by the north facing aspect of all homes, insulation, double-glazing and energy efficient heat-pumps. All fixtures and fittings are premium quality to stay working and looking good for the years ahead.
We all like to add our own special touches to our home. If buying a home yet to be constructed we do offer a range of options and colour choices that you can incorporate in your new home.
Duplex Homes
Our duplex homes are joined at their garages, with sound barrier walls, so you don't lose privacy. You can choose two or three bedrooms, with a selection of floorplans to suit your needs.
Our two-bedroom options are the
Juniper
and
Berkeley
. Three-bedroom plans are the
Eastwood
,
Lucerne
and
Melrose
.
Stanaway Apartment Homes
Safety, security, style - the Stanaway Apartment offers you the choice of two ground floor or three first floor homes, three of which have their own double garage while the other two have a single garage.
There are two large three-bedroom homes on the ground floor opening onto lawns and gardens.
On the lift-accessed second floor are two large three-bedroom homes with morning or afternoon sun, and a large two-bedroom home featuring a large deck and lovely views.
These homes in the
Stanaway Apartment
will be available in Stage 3 of the village development.
Townhouses
Another option with a chic urban feel that's coming in Stage Three are the Thorndon Terraces.

These homes feature an outlook over the village and north to the clubhouse and pool complex.

These are a three-bedroom option featuring a lovely ensuite, a full guest bathroom, and a single garage with a private lift giving access to all three levels of your home. Detailed architectural designs are yet to be completed.
Living at Karaka Pines Waihi Beach Retirement Village
When you visit Karaka Pines Waihi Beach for the first time you'll feel an immediate sense of how much simpler and easier life could be.
The focal point of the community is the Club House which is sited on the hillside overlooking the village.
The plans for the Clubhouse and wellbeing centre include a swimming pool and spa, gym, kitchen, resident bar and dining room, library and craft rooms. There's a lot to do here. Of course you can be as involved in community life in the village as much or as little as you like. It's your home, so it's up to you.
Family and friends are always welcome to visit or to stay. They'll love being shown the beach, the walkway to Orokawa Beach or the trig up behind the village. Within a short drive there is the beach village centre, Waihi or Katikati.
Living at Karaka Pines Waihi Beach doesn't mean disconnecting from the wider community. Many people who live in our villages are closely involved with local sports and social clubs, and some are still working and running businesses.
Your flexible options at Karaka Pines Waihi Beach extend to how you pay the fees. You'll find more on our fees, why you pay them, and why we think they're fair, here.
The first option is a facilities fee of 12.5% of the sales price of your home in the village paid out of the proceeds when it's sold. This fee is incurred at 6.25% per year, capped after two years. There is a weekly fee, which is estimated at this time at $165/week (but will rise as external costs increase). Included in this fee is a contribution to a long-term maintenance fund that will ensure the village is kept in top condition in the years ahead.
Alternatively, you can choose to pay a fixed weekly fee of $110 for the whole time you're in the village. If you choose this option the facilities fee is increased to 25% of the sale price of your home – incurred at 7% per year for three years and then 4% for the fourth year. (There is a 30% discount on all fees until the clubhouse facilities are available to use).
Like all properties that come under the Karaka Pines Villages umbrella, when the time comes to sell, you are the one who benefits from the capital gain in your home, not the management. We think that's only fair.
You have so much more to gain
Get in touch with one of our friendly team now to learn how you could be so much better off living at a Karaka Pines Village.