Kempton Park Lifestyle Village
Kempton Park Lifestyle Village
Kempton Park Lifestyle Village in Bethlehem, Tauranga is living proof that Karaka Pines Villages are at the top of the list with people who thoroughly research what's really important in a retirement community.
Kempton Park, in highly desirable Bethlehem, is an 'own your own' village where you share in the ownership of the village. This arrangement gives you 100% of the capital gain in your home with a very low sales and administration fee, that's paid when you sell your home.
Residents are supported in the running and administration of the property by an on-site manager and the Karaka Pines Villages team.
Please call Adrian on 027 485 9889 to make an appointment to view the available homes.
***AVAILABLE NOW***
Villa 37: PRICED AT: $860,000
Sunny 2 bedroom Villa with a Semi-suite bathroom, second toilet, single garage, on a lovely private site. Gets all day sun through the living areas and has a beautiful patio area off the living room.
Villa 30: Priced AT: $1,060,000
3 Bedroom, 2 Bathroom, single garage villa on a lovely section, one of the largest in the village. It has a private patio area off lounge and master bedroom. Tucked up a lovely little lane you'll find this beautiful home, a gardener's delight and plenty of room to potter.
Villa 21: Priced AT: $980,000
Lovely sunny 3 bedroom, 2 bathroom home. A decent sized courtyard that you access via the lounge and master bedroom that gets drenched in afternoon sun.
To view, or for more information, call Adrian now 027 485 9889.
Find Kempton Park on the map here.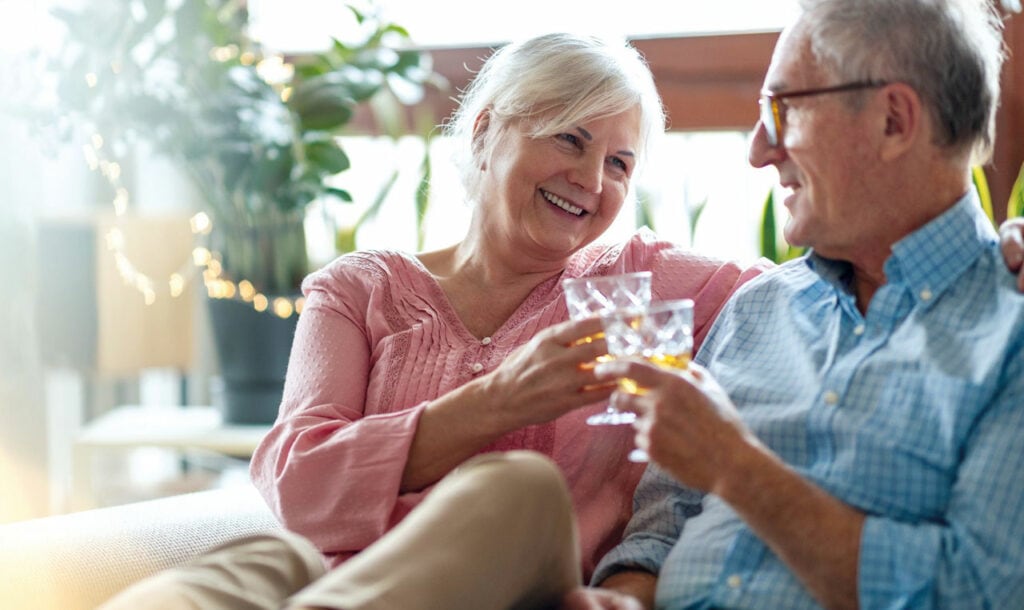 How 'owning your own village' works
Each year elections are held among residents for places on the Residents Committee and on the Board of Directors. This allows residents to be fully involved in any big decisions, without being bogged down in the details of running a large village.
Day to day management is handled by the on-site manager, while financial administration and compliance is taken care of by the experienced Karaka Pines Villages admin team.
Living at Kempton Park Lifestyle Village
Kempton Park Village has ideally located a short walk from the upmarket Bethlehem shopping centre, which has a Countdown supermarket and everything else you need to enjoy a wonderfully easy-going retirement lifestyle.
The beautiful Wairoa River is nearby, and the golden sands of Mount Maunganui Beach are only 20 minutes drive. As rewarding as living at Kempton Park can be, it doesn't mean you're disconnected from the wider community.
Many people who live in the village are closely involved with local sports and social clubs, and enjoy all the recreational and social advantages of living in the magical Tauranga area. 
But of course, you can be as involved in village and community life as much, or as little, as you like. It's your home, so it's entirely up to you. The entry age to Kempton Park Lifestyle Village is generally over 60.
Everyone has better things to do than spend time on home maintenance. That's why all homes here are built with long-life low-maintenance materials – mostly brick and tile. We also have an on-site maintenance officer whose job it is to ensure that the village is kept to the highest possible standard.
You'll be cosy all year round at Kempton Park. Warmth is assured by the north-facing aspect of all homes, insulation, and energy-efficient heat pumps. All fixtures and fittings are premium quality to stay working and looking good for the years ahead.
The residents at Kempton Park own the village themselves through a non-profit making trust, where residents serve as trustees.
The Trust sets a monthly fee that covers regular ongoing costs that include rates, insurance and day to day running costs, including the salaries of the village manager and maintenance officer.
When you sell your home at Kempton Park Village a small amount is retained from the proceeds to cover the sales and administration costs. This fee is very low at just 1.6% of the sale price.
Like all properties that come under the Karaka Pines Villages umbrella, when the time comes to sell, you are the one who benefits from the capital gain in your home, not the management. We think that's only fair.
You have so much more to gain
Get in touch with one of our friendly team now to learn how you could be so much better off living at a Karaka Pines Village.