Living at Karaka Pines Village
Living at a Karaka Pines Village
Life at a Karaka Pines Village is all about living your way.
Like you getting the benefit of capital gain, we think it's only fair that you feel that your home is truly yours, and you should be free to live your life how you choose.
So whether you love socialising or prefer a more private lifestyle you'll feel right at home at a Karaka Pines Village.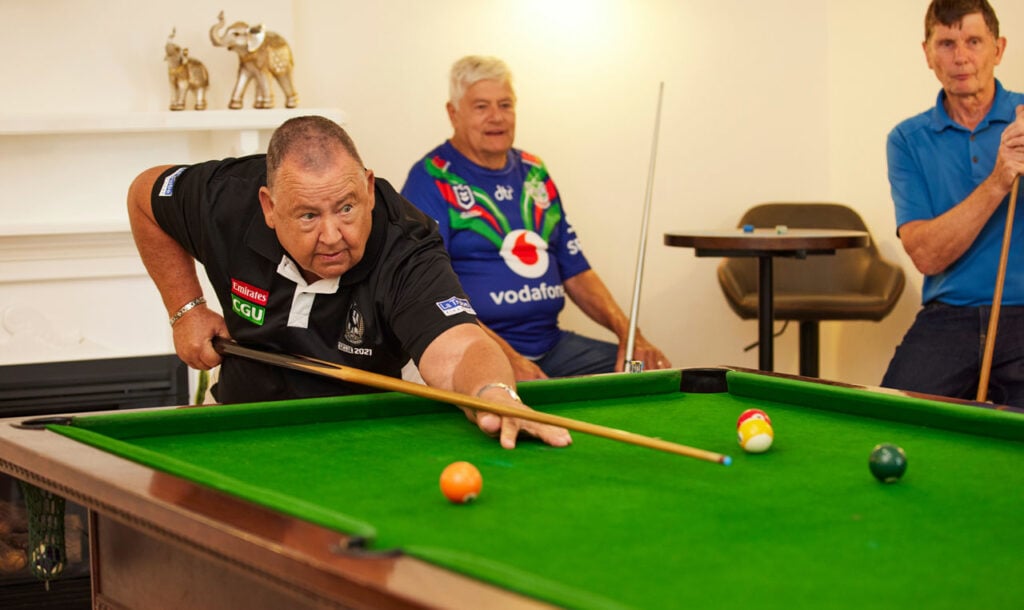 We also think it's only fair that your friends and family should be part of your life here too. They're welcome to visit and stay whenever you want.
Many people who live in our communities take advantage of the spaciousness of their homes to host birthdays, anniversary celebrations and Christmas.
Stay Connected to the Outside World
Many of the people who live in Karaka Pines Villages remain closely involved in their local communities with membership in social and sporting clubs.
Golf and travelling are popular among our residents, while some are still working and running businesses. 
You can lock up and leave confident that your home will be secure while you're away.
We're very proud of the beautiful landscaping at our villages.
If you choose a stand-alone, duplex or terraced home you'll have your own garden, that you can tend or we can look after for you.
It's amazing what people grow. Visit any Karaka Pines Village and you'll see everything from potted flowers to bounteous vege gardens.
Capital gain was part of our proactive approach to aging. We wanted to make the move before we had to. Here everything is really well thought out. Our home is spacious and easy to look after. And the capital gain gives us the confidence to do the things we've been looking forward to...
The share in the capital gain is a much fairer arrangement. It's important you do your due diligence. You decide what ticks more boxes for you. Here the share of the capital gain meant we had more equity, so it felt more like ours...
I wouldn't have gone anywhere that didn't have capital gain. I think it's greatly fairer here than some of the other options out there. And my accountant and solicitor both thought it was a very good idea. For us capital gain was the deciding factor in choosing to come here...
You have so much more to gain
Get in touch with one of our friendly team now to learn how you could be so much better off living at a Karaka Pines Village.