Covid 19 - Lockdown for Level 2 and 4
Dear All,
We have been blessed for the last year that there has not been any lockdown for those outside of Auckland for over a year. It is unfortunate that we are back into it, but it is something that we have done before and coped quite well.
I know that some of the steps that we took last time were unpopular at first, but in the end, they kept everyone safe when a few other facilities suffered terribly. The thing that I have been fearful of is that this Delta variant which is more infectious and insidious. I therefore appeal to you to follow the directives for this lockdown until we know that everyone is safe.
Attached to this memo are the steps and guidelines that have been adopted for your village.
Villages in Level 4
It is very important to realise that this variant is transmissible in the air and if you read about the way it spread in the Jetpark MIQ facility across the hallway you will realise that even some of the things we were doing last year might be dangerous this time. We want you to be as careful as possible. Therefore, under Level 4, we won't be allowing walking trains or street side afternoon teas. The pavilion will be closed. Our hope is the country gets on top of Delta quickly and these restrictions can be loosened. Until then please follow the directives to keep yourself and others in the village safe.
As you will recall, your bubble is your immediate household. But if you are on your own, we'd like you to buddy up with someone else in the village. This means that you can move between each other's homes (making that other home within your bubble) but should otherwise not be visiting other people inside or outside the village.
The other thing that we'll be doing the same as last time is keeping you informed of matters as they develop. I know that some people though it was a bit over the top but keeping touch and up to date is a very important part of how we got through this last time.
Finally, your manager will be your primary point of contact during this time. Because of the infectious nature of this variant, they will not be visiting the village more than necessary and when they do, they will be keeping strict distancing, hygiene and PPE protocols. We need to get you to respect this. Your village grounds people will only be allowed on site to attend to essential services, such as rubbish collection, this does not include grounds maintenance.
Security remains our top priority. We have used our very best endeavours to put in place procedures to ensure that the virus is kept out of our villages and our residents are kept safe. We are taking this extremely seriously, and last time arrangements will be made for the main entrances gates to the village to remain closed during this lock down period. People coming into the village is still the biggest risk to your health at this time.
It is imperative that you only allow essential visitors into the village such as emergency services and health care workers. Each village manager has planned for the delivery of post/newspapers. People delivering post/newspapers have in place strict hygiene protocol and will always keep their distances from residents.
The Government has made it clear that everyone, save for essential service providers, needs to stay at home. This means that you should not be leaving the village unless you have an essential need to do so: food shopping or attending medical appointments. It is safer for your family to drop off food supplies to you if that is possible. You can collect the supplies from them at the gates (drive up there in your car if that is easier) but remember to keep your distance at all times and observe good hygiene immediately afterwards. If you need help getting food supplies let your manager know and we will help as best we can.
The less people leaving and re-entering the village (including residents) means less risk to everyone in the village.
Please be kind to each and respectful to each other and as Jacinda has stated act as if you have the virus and do your best to protect yourself and those around you. Breaking any of the rules makes other residents nervous and compromises the safety of the village.
Please share our updates with your family and if you or they have any questions in this regard please feel free to talk with your manager, with Nicky or Bronwen, or myself. We are all available during the weekend because supporting you during this time is a priority for us. Please let us know of any issues that you are facing.
For Villages in Level 2
Like me, I am sure, that you have welcomed the news regarding the move to Alert Level 2 as from 11.59 p.m. on Tuesday 7th September 2021.   New Zealand has worked hard to get the community outbreak under control and once again you have made significant sacrifices to protect yourself, and your neighbours.  Thank you for your efforts, patience and understanding throughout this process.  I look forward to our country returning to a level of normalcy and being able to reconnect with friends and family.
The Government's rules under level 2 Delta are more confusing than ever and will be difficult to apply in a village setting.  They have been set to minimise the amount of close contact that is had with people we don't know.  We think that the following is a sensible way of applying them.
What Does Alert Level 2 Mean for Your Village?
Security – Gates
Arrangements will be made for the village gates to be opened.  There is no restriction on visitors to the village apart from physical distancing.  They will open and close according to their usual timings.
The signage on the gate will remain to ensure that people coming into the village are reminded that they are entering an environment where some vulnerable people live and that they should not come in if they feel unwell.
Household Bubbles
There are no restrictions on who can be included in your household bubble or who can visit you.  I'm sure you will be keen to see family and friends again, but please remember to ensure you keep a record of who you have visited and who has visited you.
Hygiene and Physical Distancing
Continue to practice good hygiene in particular regular washing and sanitising of hands.  If you feel unwell stay home and do not attend any communal facilities or gatherings.
You should maintain a physical distance of 2 meters from everyone who is a stranger to you.
You do not need to maintain physical distancing from people who are close to you (family and close friends).  Other people should be kept 1 metre away.
Wherever practical our staff will respect physical distancing when they interact with you.  The Government requirement is 1 metre distance from each other whilst in the workplace.
Communal Facilities and Gatherings
One of the differences under the "Delta" Alert Level 2 is gathering numbers.  This time the Government has restricted indoor gatherings to a maximum of 50 people and outdoor gatherings to a maximum of 100 people.
Your Village Manager will arrange for the re-opening of the communal facilities but use of the facilities will be subject to the gathering and physical distancing requirements.  This means:
If indoors – no more than 50 people allowed at one time.
Distancing requirements are:

No distance from people who are family or close friends.
1 metre from people you otherwise know
2 metres from strangers.

If serving food and drink – the "three S's" followed in the wider community apply; i.e. remain seated, stay separated and a single server per table.
We will have to consider how these restrictions affect the planned AGMs but we will give you more information about that shortly.
Face Coverings
We encourage you to wear a mask whenever you can outside and indoors, particularly where physically distancing is not possible. Please remember that wearing face masks is now compulsory when visiting certain high-risk venues including indoor shopping malls, restaurants, cinemas and supermarkets.
Face coverings are not compulsory in the village but they are an easy and good safety device.  We are encouraging a face mask culture wherever it can be adopted.
Contact Tracing
It is a Government requirement that we take steps to ensure that people who visit the village can easily make a record of their visit.  This is the most important part of their control strategy.
This applies to contractors, couriers and other visitors.  We do this by displaying a QR poster at the main point of entry to the village on/near the gate and at the entrance to the Pavilion/Community Centre.  Your Village Manager will be requiring all contractors/visitors to scan in.  Please encourage any contractors/visitors to your home to do likewise.
Attached to this memo is a copy of the village QR poster.  You can put this up in your front window or leave out in your unit to make it easier for those who visit you to record their visit rather than go to the office.  Please ensure you that when you are out and about outside the village you keep a track of where you have been.  The easiest way to do this is by scanning QR posters in shops, restaurants etc.  If you need any assistance in downloading and using the Government contact tracing app please let your Village Manager know. Alternatively, you can keep a contact diary.
I want to reiterate that the level 2 rules are designed to permit a relatively normal level of life with the only restrictions being on gatherings.  We have tried our best to strike a balance between the rules as they are written and how we know the village operates.  We want you to feel confident in moving around, using the village facilities and meeting each other.  It is clear that the responsibility for doing the right things rests with us all.  The village manager will not be policing the pavilion during Level 2 except when gathering begin to get large.
If you are uncomfortable with any aspect or application of the village rules, you are able to set your own cautionary boundaries at any time.
If you have any questions in this regard, please feel free to talk with your Village Manager, with Nicky or Bronwen, or myself.
Regards and keep well.
Adam Yates
CEO
Karaka Pines Villages
Manor Group Investment Trust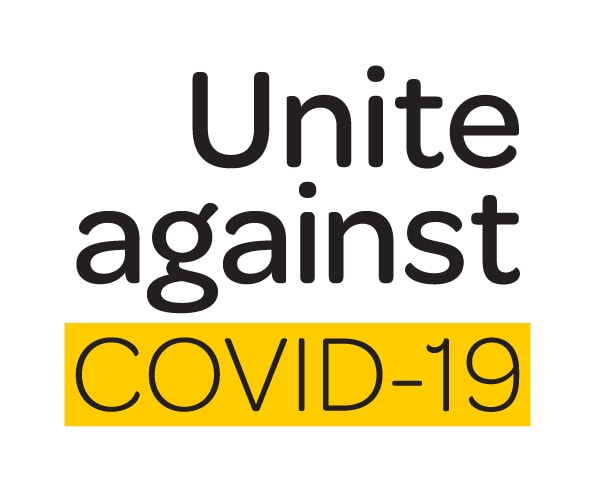 We appreciate that you and your families may have questions about the vaccinations
Please click below for information from the New Zealand Ministry of Health.
You have so much more to gain
Get in touch with one of our friendly team now to learn how you could be so much better off living at a Karaka Pines Village.