Karaka Pines Regency Park
Karaka Pines Regency Park
Karaka Pines Regency Park in Rotorua is a well established village close to the magnificent Redwoods Forest Park, and only a short drive from the Green and Blue Lakes, Lake Tarawera, and Lake Rotorua itself.
People lucky enough to live here not only enjoy the capital gain in their home, they're also blessed by the natural beauty on their doorstep.
Of course everything else you might need to live a satisfying and easy-going retirement is close at hand as well. The Te Ngae shopping centre is just across the road, and a bus stop is right outside the village.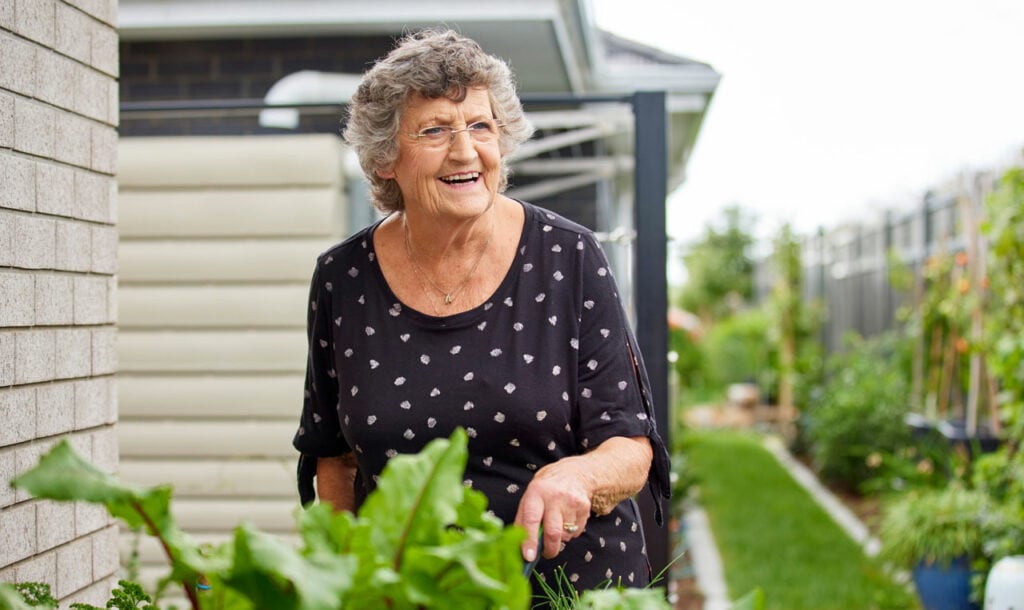 New homes are available now
Due to the high demand for homes at Karaka Pines Regency Park, we are currently adding 28 more brand-new high-quality homes. A limited number are still available. For more information or to register your interest in a home in stage two please get in touch now on (07) 3455 836.
From time to time we also have homes that come up for sale in the existing village. Before they're put on the market, all homes at Karaka Pines Regency Park are refurbished to near new condition, with lovely modern kitchens and bathrooms.
Please contact us if you'd like to know more about living at Karaka Pines Regency Park. Find Karaka Pines Regency Park on the map here.
Your choice of Stand-alone, Duplex or Terraced Homes
You'll find the ideal home for your retirement at Karaka Pines Regency Park. With Stage Two underway you have the opportunity to choose from two bedroom stand-alone or duplex single level homes, or two or three bedroom terraced homes – all with single garages.
See a map of the new homes being constructed in Stage Two. Juniper duplex homes are shown in blue, Berkeley duplex in light green, Berkeley stand-alone homes (units 25 and 26) and Robertson terraces are in red.
All homes here are positioned to catch either morning or afternoon sun. Inside you'll appreciate the generously sized lounges that open onto patios or balconies. New homes at Karaka Pines Regency Park have a single garage, because the convenience of life here usually means one car is enough.
Everyone has better things to do than spend time on home maintenance. That's why all homes here are built with long-life low-maintenance materials – mostly brick and tile.
You'll be cosy all-year round in your new home at Karaka Pines Regency Park. Warmth is assured by the north-facing aspect of all homes, insulation, double-glazing and energy-efficient heat pumps. All fixtures and fittings are premium quality to stay working and looking good for the years ahead.
We all like to add our own special touches to our home. If buying a home yet to be constructed we do offer a range of options and colour choices that you can incorporate in your new home.
Stand-alone Homes
A spacious feel is shared by every home at Karaka Pines Regency Park.
Our stand-alone option, the
Berkeley
offers two double bedrooms, ensuite with separate guest toilet, generously sized lounge and kitchen.
Terraced Homes
Another option with a chic urban feel is the
Robertson Terraces
. These homes offer exceptional value for money and feature two or three bedrooms, a bathroom and separate guest toilet, and a single garage.
Living at Karaka Pines Regency Park
When you visit Karaka Pines Regency Park for the first time you'll feel an immediate sense of how much simpler and easier life could be.
The Clubhouse is the focus of community activities, where you can play billiards, work out in the gym and then relax in the spa. There's also a community lounge, kitchen and well-stocked library. There's a lot to do here, but of course you can be as involved in community life in the village as much, or as little, as you like. It's your home, so it's entirely up to you.
Family and friends are always welcome to visit or to stay. They'll love how spacious your home is. Or they can stay in the separate guests motel unit. There's plenty of room for grandkids to play, and space in the kitchen to create memorable meals for family gatherings, like Christmas and birthdays.
As rewarding as living at Karaka Pines Regency Park can be, it doesn't mean you're disconnected from the wider community. Many people who live in our village are closely involved with local sports and social clubs, and some are still working and running businesses.
The fees paid by residents at Karaka Pines Regency Park are very reasonable compared to other villages you might be considering. You'll find more on our fees, why you pay them, and why we think they're fair, here.
There is a facilities fee which covers the provision of shared facilities like the Clubhouse and gardens. This fee is 20% of the proceeds of the sale price when you sell your home.
The Village Weekly fee is currently $185 and is based on the on-going costs of running the village and keeping it in top condition. This fee is reviewed each year and if necessary it's revised if running costs have increased.
Like everyone living in communities under the Karaka Pines Villages umbrella, when the time comes to sell, you are the one who benefits from the capital gain in your home, not the management.
You have so much more to gain
Get in touch with one of our friendly team now to learn how you could be so much better off living at a Karaka Pines Village.